Benefits of a Concealed Cistern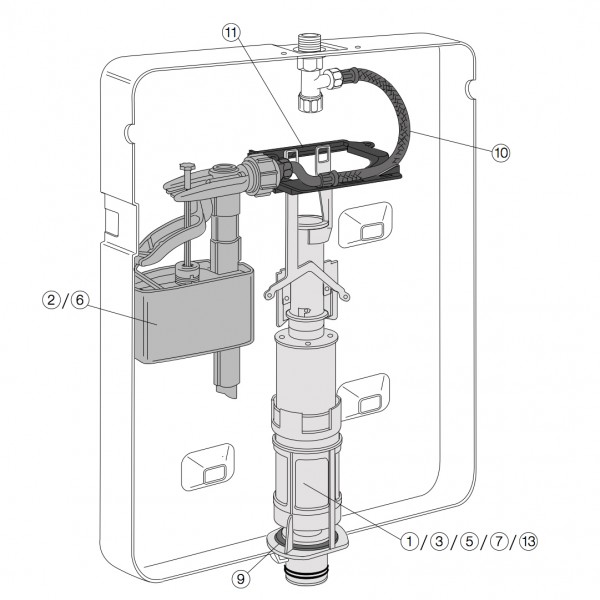 As a great alternative for when bathroom space becomes an issue, concealed cisterns provide a simple solution. Easy to install and aesthetically pleasing, concealed cisterns sit out of sight with only the flush plate visible (which can be designed to suit the style and décor of your bathroom) providing a more commodious and chic space. As one of the most used rooms within a household, bathrooms are also typically one of the smallest, so maximising space is one of our biggest priorities.
With a range of sizes and designs available, you can rest assured there will be an option stylised to suit your bathroom. Not to mention, wall-hung or floor-mounted, the average cost of your concealed cistern is comparable to that of your general exposed cistern toilet. Wall-mounted toilets offer an extra touch of elegance to your bathroom, installed to your preferred height (great for very tall or short people) and built to withstand the largest person.
Maintenance of concealed cisterns is simple with the flush plate often acting as an access plate to the cistern itself, removing the worry of having to break through plaster or tiles to service your toilet. Additionally, having a concealed cistern toilet means less time spent cleaning as there is less surface for germs and bacteria.
Although the technology is not yet commonplace within Australia, the popularity of concealed cistern toilets continues to rise. As specialists in concealed in-wall cisterns, we are regarded as a leader in our industry and offer professional and reliable services to help turn your bathroom into a stylish and modern space. Contact us today for a consultative visit if you're not sure how to make it work.